As school starts to really kick in, students become pretty stressed out. One of my favorite ways to relieve stress is to watch (not necessarily binge) a fun Netflix show. It's something to do during study/homework breaks, while you're eating, or even on your way to school (if you're not driving). I've taken this up since Freshman year of college and it's always helped me relax, especially on a hectic day. So, here's a list of my favorite time-passing shows that don't require too much attention and can put a smile on your face.
Young and Hungry 
The talented and quirky Emily Osmet plays an aspiring chef on this hit ABC (now Freeform) show, Young and Hungry. After being hired by the handsome millionare, Josh Kaminski (Jonathon Sadowski), her life becomes upside down in more ways than one. The show has an amazing cast, cheesy jokes, and adorable moments. Let's not forget that Jesse McCarnety guest stars and Ashley Tisdale is an executive producer of the show. It's an all around good time.
Parks and Recreation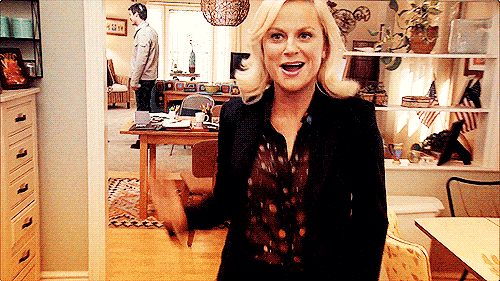 If you haven't already heard of this hilarious piece of work, I'm surprised. Parks and Rec stars the hilarious, talented comedian, Amy Poehler, and it explores the life of the Parks Department in Pawnee, Indiana. The cast is phenomanel and they deliver a ton of laughs. You'd be surprised who you'd find in the Parks Department and what those goofballs could be up to. I've personally seen the show about three times and it's home to some of the best episodes I've ever watched on television.
The Office
This doesn't need a reason. Continue…
Freaks and Geeks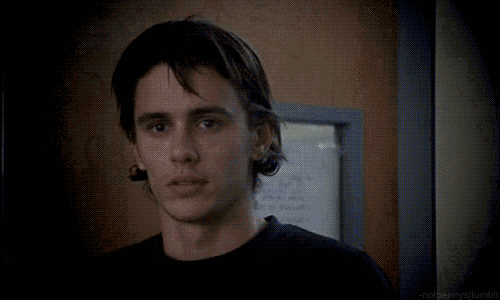 The hit 90's show with only one season. It could've amounted to so much more. Freaks and Geeks is a show that follows around Lindsay (Linda Cardellini) and her new group of friends in high school. These high schoolers have some silly, yet relatable moments. This show is where big names like James Franco, Seth Rogen, Jason Segel, and Busy Phillips got their start. It's literally an all-star cast that tell an amazing story. Even though it's only one season, it's a must-watch. If that doesn't persuade you, it got 100% on Rotten Tomato's.
Friends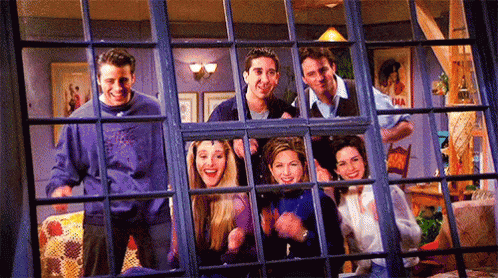 This show is known as one of the best television shows to ever air. 'Friends' is everything and more. Even though it was made in the 90s, it's still so enjoyable and relevant today. The show takes audiences through the lives of a group of friends: Joey, Chandler, Monica, Pheobe, Rachel, and Ross. These friends deal with the struggles of early adulthood and their inevitable search for love. There is never a dull moment with these bffs.
Episodes
This show was aboslutely hilarious. Matt LeBlanc is back on the small screen playing himself being cast in a new television show produced and written by a British, married couple who cannot stand him. What unravels is a huge mess of fights, love, heartbreak, disgust, and a whole lot of comey.
The Good Place 
This interesting take on a sitcom was a fantastic idea. The Good Place is the name of the show and the name of the place where you "move onto after death." The show focuses and the after-lives of four very different individuals. Kristen Bell and Ted Danson are a hilarious pair when put together. The show is fairly new, but it's comedy gold! You'll find yourself hooked after the first episode.
Grace and Frankie 
This show is probably one of the best things to ever be released on the internet. Grace and Frankie are two elderly women that form a unique friendship after their husbands leave them for one another. The two gal pals have extremely different personalities and have to get through their divorces together. This show takes so many unexpected twists and turns that you'll love every second of it. The two stars, Lily Tomlin and Jane Fonda, are still glowing on the screen after all these years.
Remember that it never hurts to take a break while you're studying or doing homework. Breaks are necessary, especially if you're really stressed out. Watching one episode of any of the shows above will relax you and put a smile on your face. After your break, I guarantee you'll be able to get back on track with a clearer mind! 🙂